BCNI's Home Buyer Education Workshop – Complete the HUD approved Homebuyer Education workshops online. There is a $99 fee to take the course online. Once completed, please call 518-372-7616 to pick up your certificate. Visit our site BCNI Home Buyer Workshop. 
Homebuyer Dream Program – Eligible first time homebuyers may receive up to $9,500 toward their home purchase. The program is available throughout the Capital Region through participating lenders. Review this link ( HDP 2021) for details and income limits.
SONYMA DPAL Program – In conjunction with a SONYMA loan, receive up to 3% of the purchase price of the home (up to $15,000). In the Capital Region, SONYMA income limits are generous. You may earn up to $97,000 for a 1-2 person household and up to $111,550 for a 3+ person household. Learn more at SONYMA's website.
SONYMA Neighborhood Revitalization Program – If you plan to purchase a vacant home to own and occupy, SONYMA offers up to $20,000 toward renovations. Eligible homes in the Capital Region to be located in Albany, Rensselaer, Schenectady, Warren or Washington counties. Generous income limits. Visit the SONYMA website for details.
Incentives for New Homeowners!
Homebuyer Grant Programs By Community

City of Albany
City of Albany Home Acquisition Program (HAP) – When funds are available, the Albany Community Development Agency provides 5% of the purchase price for down payment assistance (up to $10,000) and up to $5,000 for eligible closing costs.  Use the deferred loans to acquire 1-4 unit owner-occupied homes throughout the City of Albany. Often combined with the City's home repair and lead paint abatement program. HUD income limits* apply. Contact the Albany Community Development Agency (518) 434-5265 or visit albanyny.gov  Check availability.
Albany County
ACRHA Acquisition/Rehabilitation Grant – The Albany County Rural Housing Alliance provides first-time buyers with a grant for acquisition and repairs.  The award amount depends on amount of repair needed as 51% of the grant funds must be used toward rehabilitation costs.

Eligible areas are throughout Albany County.
For more information on this and other grants offered by the organization, contact ACRHA at (518) 765-2425. Application forms and details are available on ACRHA's website.
City of Troy
City of Troy "HIP" Program – Check availability of the Homebuyer Incentive Program. When funds are available, it offers $15,000-20,000 in down payment assistance to owner-occupant purchasers. Grant amounts are based on household income. Grants require TRIP homeownership training and are available throughout the City of Troy.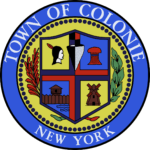 Town of Colonie
Town of Colonie Down Payment Program – The Town of Colonie provides $14,000 for down payment and closing costs for the purchase of a single family home in the Town of Colonie, or villages of Colonie or Menands. This is a deferred loan that becomes a grant if you occupy the home for a period of 10 years.

Home must be in good condition at time of purchase and meet HUD Housing Quality Standards (HQS).
HUD income limits apply.
To be placed on their waiting list, contact the Colonie Community Development office at (518) 783-2718.
City of Schenectady
Schenectady Second Mortgage Program – The Schenectady Housing Development Fund Corporation provides up to 10% of the purchase price of a home in the city of Schenectady to be used for down payment or closing costs. 75% of the assistance is forgiven after 5 years of owner occupancy. Remainder is repaid with a five year amortization. The property must be in standard condition and pass a Certificate of Occupancy inspection. Some details are:

Income Guidelines HUD income limits apply.
Contact the Schenectady Department of Development, (518) 382-5147.
Rensselaer County
Rensselaer County Housing Resources – RCHR offers "Small Cities" money up to $20,000 towards a home purchase, anywhere in Rensselaer County except the City of Troy. 1 unit owner-occupied homes are eligible. Homes must be in good condition at the time of purchase and pass a HUD "Housing Quality Standards" (HQS) inspection. Income limits are 80% of HUD median income.

Contact the TRIP HomeOwnership Center at (518) 272-8289 or visit TRIP's website for details.
Schoharie County
Schoharie County Rural Preservation Company – Be sure to check availability. Schoharie RPC offers first-time homebuyer grants and/or repair grants through three home purchase assistance programs. Details are:

Applicants must meet income guidelines. Funds can be used for downpayment and closing, and rehabilitation monies to address health and safety hazards in the home.
Call for details, eligibility and availability:
(518) 234-7604.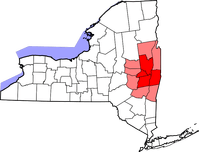 Available Regional Grants
NYS Association of REALTORS® Housing Opportunities Foundation – NYSAR's Housing Opportunity Foundation offers $2,000 gifts to assist income- eligible owner-occupants with the purchase of a home throughout New York State. Click here for guidelines and application (PDF). Additional details are: